Unlock(ed) Savings
Get everything included with Launch Pro with an Unlocked license and no yearly fees. Yours forever!
Learn More and Save
The #1 Rangefinder in Golf
Trusted by 99.3% of the pros. Trust your Bushnell for precision distance that makes all the difference - and add an edge to your game.
See The Numbers
Launch Monitors
ACCURACY ABOVE ALL
The Launch Pro personal launch monitor from Bushnell Golf, powered by Foresight Sports, gives you the tour-level data accuracy you need for the swing you want. It's time to invest in you.
Shop Launch Monitors
UPGRADE YOUR INNER DJ ON THE COURSE
Featuring high quality audio combined with a viewable LCD screen, the Wingman View allows you to listen to your favorite tunes and get both audible and visual distances around the course.
Explore Wingman View
iON Elite Golf GPS watch
Featuring Bushnell Golf's patented Slope compensated distances. This stylish watch also features a color touchscreen and is easy to use right out of the box.
Explore iON Elite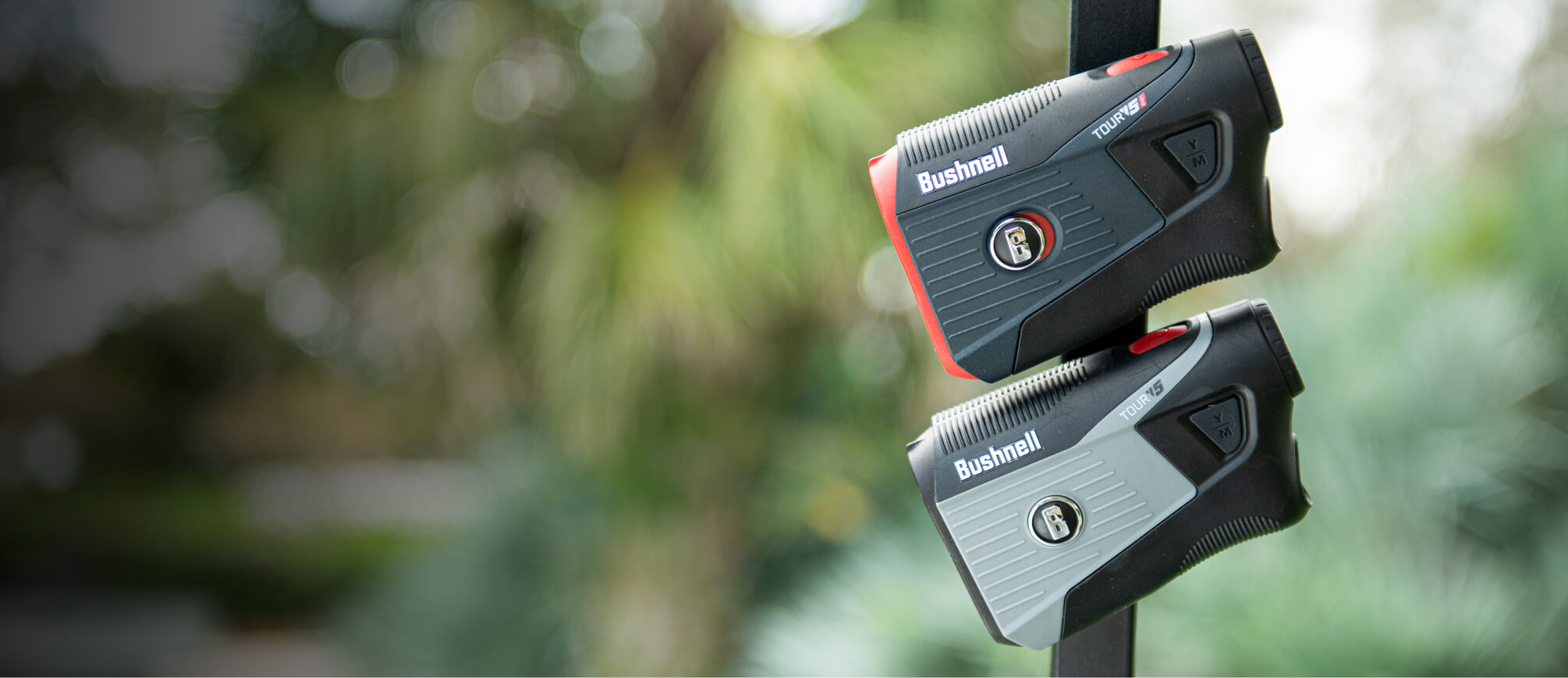 Tradition + Technology

Unlike Any Other

Iconic design. Thoughtful detail. Innovation that never ends. It's an obsession and passion that ensures your every club choice and swing is backed by the performance and precision every serious golfer needs.
Compare
Compare Rangefinder
Compare models and features side by side to find your perfect fit.
See Rangefinders
Trade Up
Upgrade Your Bushnell
Trade an older Bushnell or other brand for the latest Bushnell technology.
Learn More
Pro X3
Experience the very best
See what makes the Pro X3 the greatest rangefinder on the planet.
Explore Pro X3
Better at Bushnellgolf.com
Wider selections, expert access, exclusive offers and more — buy direct and be happy.
More Selection
Free Shipping
Exclusive Offers
Payment Options